A Healing Touch's therapists are all certified in the state of California and are passionate about relieving their clients' pain and stress. Whether you need cranial sacral therapy, lymphatic drainage, deep tissue or targeted trigger point, the combined expertise of our therapists are sure to meet your personal, unique needs. Here's a little bit more about each of our therapists.
Geraldyn Sabalboro, LMMT/CMT: Owner / Lead Practitioner (Cert. #58922)
Geraldyn specializes in alleviating the painful symptoms of debilitating conditions such as carpal tunnel syndrome, frozen shoulder, sciatica, lower back pain, pinched nerves, tendonitis, and much more. She has completed 1000 hours at Hands On Medical Massage School (Ashdown College) and has been a therapist for over 10 years.
"I believe massage therapy really works, and I've experienced it's relief for myself. I hope to help as many people as I can with massage therapy, whether physically or emotionally, and I will also listen to each person who walks through our doors."
When she's not at work, Geraldyn loves spending time with her husband and two little boys, as well as her extended family. She also enjoys singing. She is a member of BNI and has served as the VP for her chapter, BNI Inland Networkers. She is also a part of Christian Business Partners, PTA, volunteers in her son's classroom, and is member of Grand Terrace Women's Club.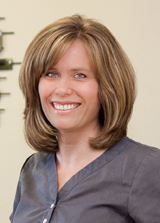 Holly Jenkins, LMMT/CMT (Cert. #43307)
Holly is a certified massage therapist that has been with A Healing Touch for over two years. She has her 1000 hours and Associate's in Massage Therapy from Ashdown College. She does her best to helping people feel their best. She does her best to work with people who have suffered from pain, such as with Chronic Headaches. She also specializes in Pregnancy Massage working on people after 14 weeks with a doctor's note. For more details email us or call us.
Jorge Castaneda, CMT (Cert. #33282)
Jorge has been graduated from National Holistic Institute, Studio City, CA in 2012. He specialized in Deep Tissue Massage, Sports Massage to name a few. If you have lower-back/shoulder issues, do sports or just want to relax, he is the therapist for you. To him, soccer is life. He teaches soccer locally.
Melissa Gomez, CMT (Cert. #71049)
Melissa has over 10 years experience as a massage therapist. She has been educated at multiple schools and has obtained an A.S. degree in Medical Massage Therapy. She specializes in relaxing non-invasive pain management treatments that address correcting and releasing deep muscle and tendon injuries.